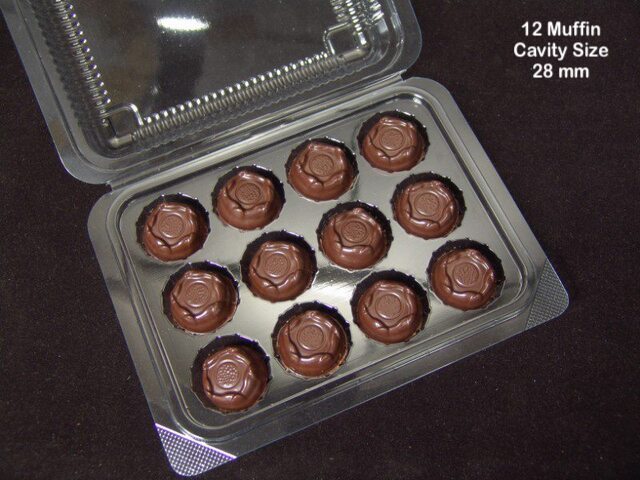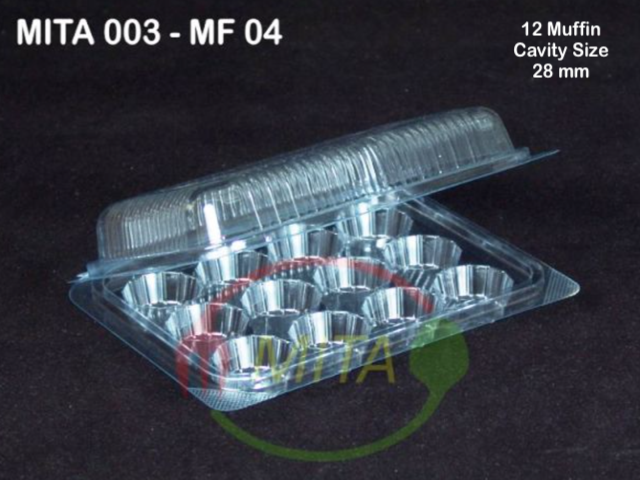 003-MF04 (Pack of 25)
A clear and transparent self-locking packaging container for mini cupcakes. 12 cavities in all, each measuring maximum 28 mm/ 1 inch in diameter.

Muffin Base Diameter (mm): 28
Cavities: 12

Quantity Per Pack: 25 Pieces

Note: Food is for illustration only, and doesn't ship with the product.