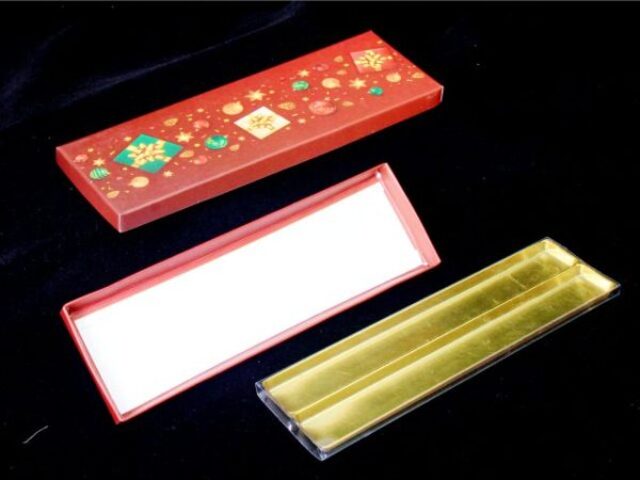 Christmas Choco SMS 2 Line O+T+C (Pack of 10)
The outer paper box comes with a transparent inner sleeve and 2-line golden tray. The paper box has a Christmas print. Perfect for packing mini-chocolate bites. 

Use with: Mould 237, 238, 244, 335, 336

Box Type: Paper with plastic inserts
Size (mm): 205 x 63 x 15

Quantity per pack: 10 pieces

Note: Chocolates are for illustration only, and don't come with the product. Choco SMS text is not printed on the box. Colour may vary owing to the lighting.