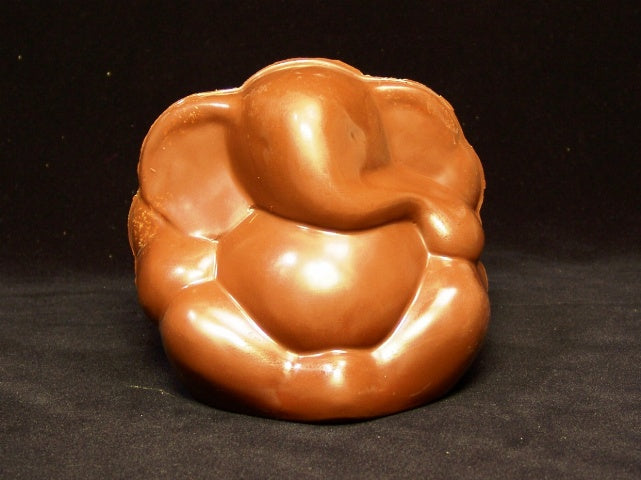 H11 3D Ganesha
Take Ganpati Ji's blessings in an eco-friendly way. The moulded chocolate can be dissolved (visarjit) in milk, and distributed as prasadam to the devotees and the needy. 

A set of 2 chocolate moulds, the end result is a beautiful three dimensional chocolate idol of Lord Ganesh.

Use with: Taj Box
Number of Cavities: Set of 2 moulds
Model Dimensions: 170 x 150 x 160 mm high

Note: The image show chocolate made from the mould. The actual mould is transparent, flexible, and reusable multiple times.