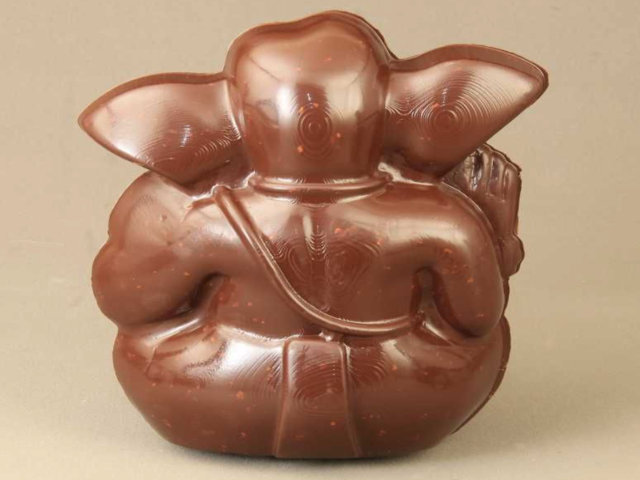 H49 Ganpati Mould
A 3D mould of a life-sized Ganeshji. The mould is in two separate pieces and comes with metal clips. Use this with our collection of other Ganesh Chaturti themed modak moulds for a truly mesmerising experience.

This authentic hand-crafted mould with intricate ornament designs and livery is the most ecofriendly way to celebrate Ganesh Chaturthi. The moulded chocolate can be dissolved (visarjit) in milk, and distributed as prasadam to the devotees and the needy.

Note: The image shows chocolate made from the mould. The actual mould is transparent, flexible, and reusable multiple times.