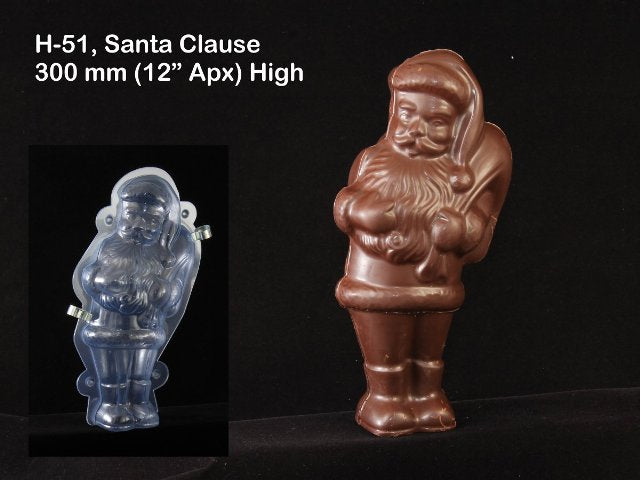 H51 Santa Claus (Big)
A 3D mould of a Santa Claus. The mould is in two separate pieces and comes with metal clips. Chocolate pouring hole at the bottom to easily make the 3D sculpture in one go. This authentic hand-crafted mould with intricate designs and livery is the perfect ecofriendly way to celebrate Christmas. Use this with our collection of other Christmas themed moulds for a truly meserising experience.

Note: Images show the actual 3D mould and the chocolate sculpture made from it.