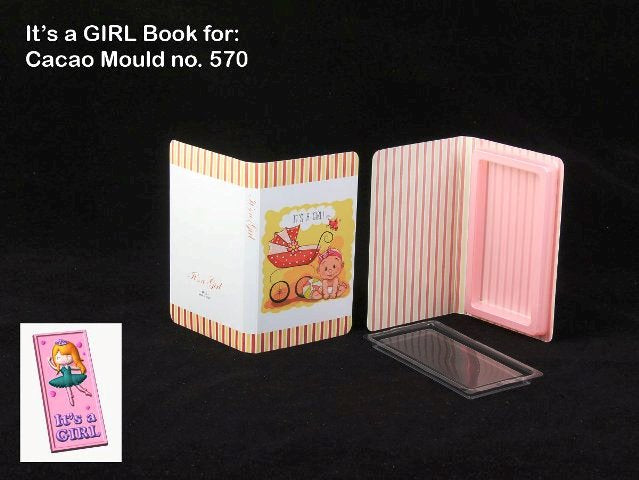 It's a Girl Book (Pack of 10)
This Choco Book comes with a transparent cover on top to hold the chocolate bar in place. Simply fold along the crease lines after placing the chocolate.

Theme: It's a Girl/ Baby Girl Announcement
Use with: Mould 570

Book Size (Unfolded): 172 x 214 x 14 mm
Book Size (Folded): 172 x 100 x 15 mm
Cavity Size: 65 x 140 x 9 mm

Quantity Per Pack: 10 Pieces
Note: The colour of the item may vary slightly.