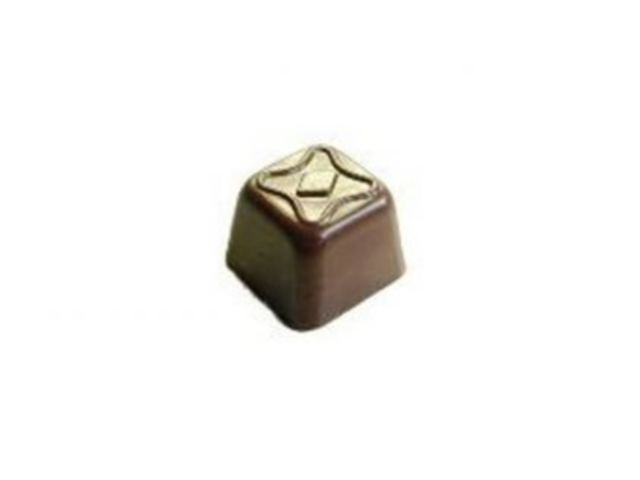 Polycarbonate Mould Cab 03078
A polycarbonate chocolate mould from Cabrellon, Italy. Polycarbonate moulds are hard. They provide a very good finish to chocolates. These imported moulds are the first choice of professionals and chocolatiers alike.
Shape: Square

Chocolate Size (mm): 24 x 24 x 17
Chocolate Weight (gms): 10
Cavities: 36

Note: The image shows chocolate made from the mould. The actual mould is a hard, transparent thick sheet with cavity - can be used multiple times.