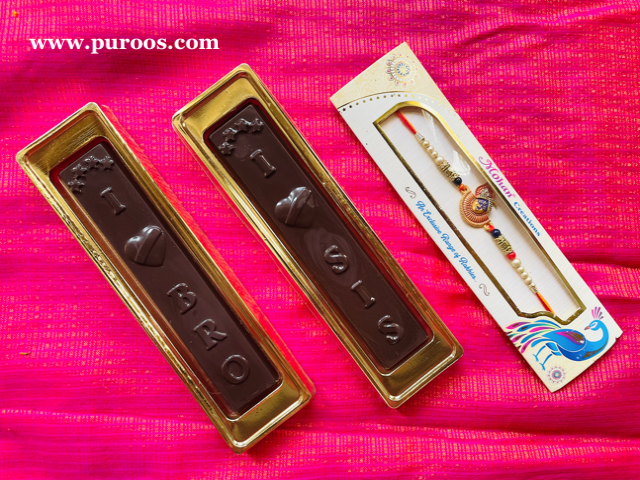 1 Cav. Single Chocopack O+T+C (Pack of 10)
A packaging concept for a single chocolate bar. The box comes with all accessories to pack.

Use with: Mould 252, 269, 270, 271, 272, 273, 332

Box Type: Plastic
Size (mm): 185 x 50 x 15

Quantity per pack: 10 pieces

Note: Twist Ties and/or Rubber Bands are not a part of the product. Chocolates and Rakhi are for illustration only, and don't come with the product.