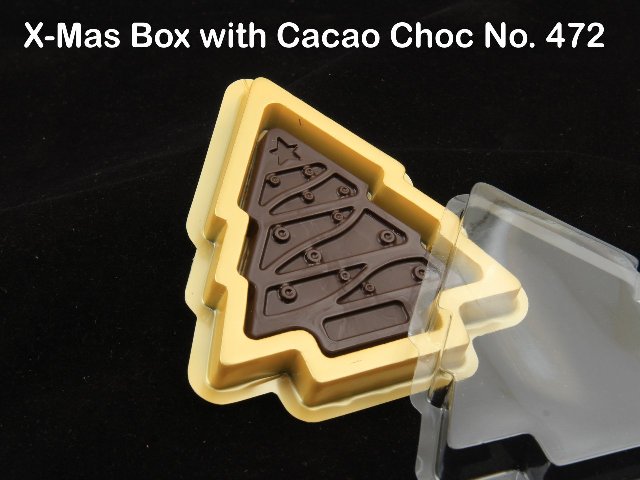 Yellow X'Mas Tree Tray + Cover (Pack of 25)
A box and cover in the shape of a Christmas Tree.
Use with: Mould 472

Box Size (mm): 150 x 145 x 20
Inner Cavity Size (mm): 110 x 100 x 20
Colour: Yellow Box

Quantity per pack: 25 pieces

Note: Chocolate is for illustration only, and doesn't come with the product. Mould 472 is to be bought separately.