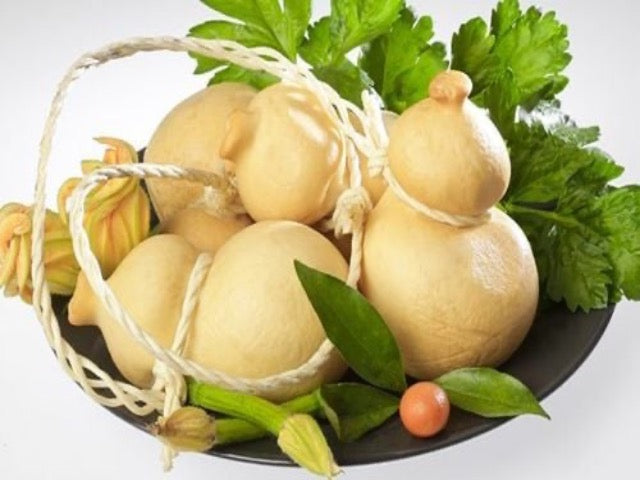 Smoked Scamorza (Flanders)
Rs. 425.00
Scamorza is tied to strings and hung to mature for about 2 weeks while being beautifully smoked naturally. It's texture is chewier and has lesser moisture than mozzarella thereby making it denser.

Usage: Can be used as a mozzarella substitute in pizzas and sandwiches or to flavour baking dishes thanks to it's excellent melting qualities.

It's great to be had on it's own along with crackers and wine.

Quantity: 390 GMS

* Delivery of Cheese and Chocolates in Delhi NCR Only. This item may need to be refrigerated before use.