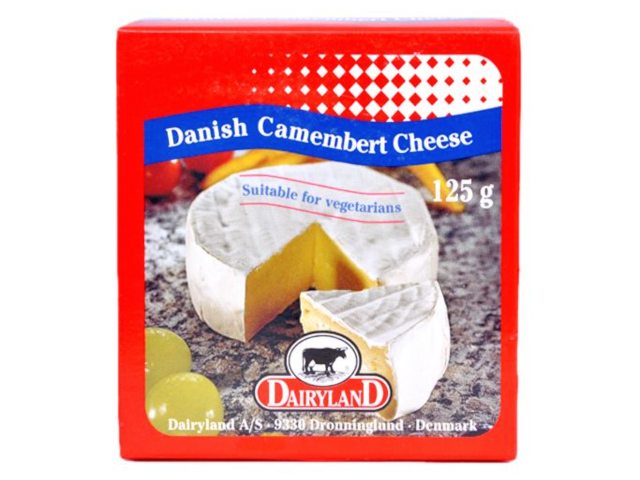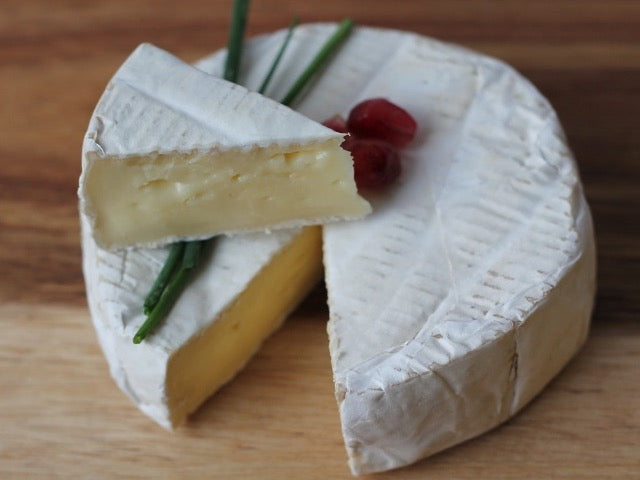 Camembert (Dairyland)
Camembert has a milky and sweet taste with a rich buttery texture. A smooth, runny interior and a white bloomy rind that is typical to Camembert cheese.

Usage: An excellent addition to cheese boards and is best enjoyed served at room temperature accompanied by fruits, nuts, crackers baguette slices. It bakes well, either wrapped in pastry or without.

Origin: Danish
Brand: Dairyland

Quantity: 125 GMS

* Delivery of Cheese and Chocolates in Delhi NCR Only. This item may need to be refrigerated before use.