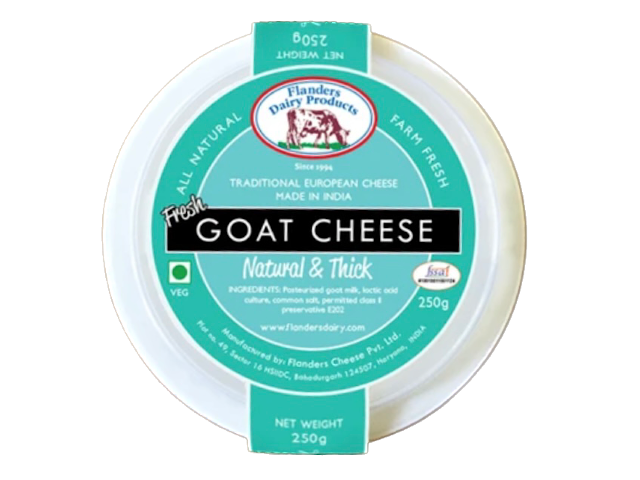 Goat Cheese (Flanders)
Rs. 410.00
A spread like cheese with a creamy flavor and smooth texture. Made from pure goat's milk and a lot of expertise.

Usage: Make your Grain bowls more interesting and creamy with the helping of Goat Cheese. Goes very well with Salads as well.

It's used for making delicious dips and also spreads wonderfully on toasts.

* Delivery of Cheese and Chocolates in Delhi NCR Only. This item may need to be refrigerated before use.