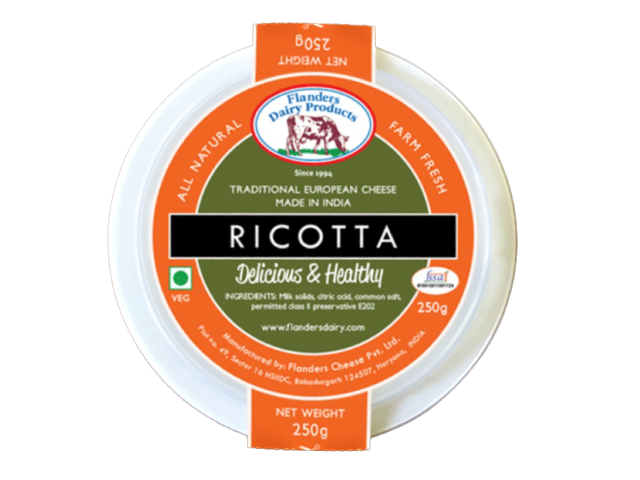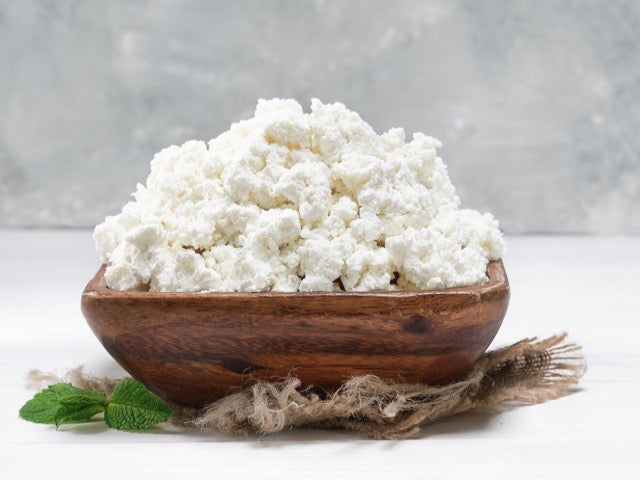 Ricotta (Flanders)
Rs. 260.00
Ricotta resembles cottage cheese. It is firm but not solid, it's moist and consists of fine granules. Ready to eat cheese with salt and pepper, with salads and as a dip.

Usage: With Ricotta you can make fluffy pancakes, churn some homemade gelato or even dollop it on pizza!

Lasagna is just the beginning. Make any pasta instantly creamy by adding a bit of ricotta to the sauce right before serving.

* Delivery of Cheese and Chocolates in Delhi NCR Only. This item may need to be refrigerated before use.